We never ask for advance payment. Make payment only after delivery via cash/card. For query call @ 7700000770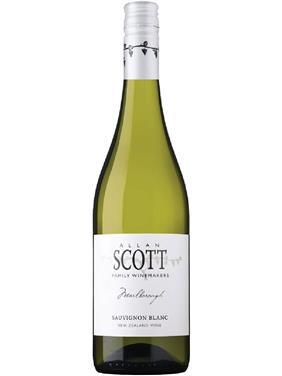 WHITE WINE
ALLAN SCOTT FAMILY WINEMAKERS SAUV BLANC
Vintage 2022 was a very "new" normal growing and harvesting season for a lot of Marlborough vineyards. Having secured a team of talented cellar hands, the first fruit was met with a great deal of enthusiasm and excitement. A good flowering period, steady and at times very heavy rainfall throughout the season had us employ every bit of viticulture knowledge and finesse. It was crucial to be on top of our vineyard management programme.
Fortunately, we had the ability to call on years of collective experience of growing grapes and making wine across the country. Intricate terroir knowledge and almost daily fruit assessment kept our grapes growing to their full potential.
You can expect every bit of aroma and flavour you have grown to know and love Marlborough for.
Tasting Notes
Fresh, zesty, juicy and full, this fruit-driven is exciting but subtle. Tropical fruit with a fresh herbaceous character balanced with zesty passionfruit and a dry finish. A crisp refreshing wine, that shows the true terroir characters of the soils and area it comes from.
| | |
| --- | --- |
| SIZE | 750ML |
| BRAND | ALLAN SCOTT |
| COUNTRY | NEW ZEALAND |
| GRAPE | SAUVIGNON BALNC |
| GRAPE TYPE | SAUVIGNON BLANC |
| STYLE | LIGHT BODIED |
| TYPES | WHITE WINE |