We never ask for advance payment. Make payment only after delivery via cash/card. For query call @ 7700000770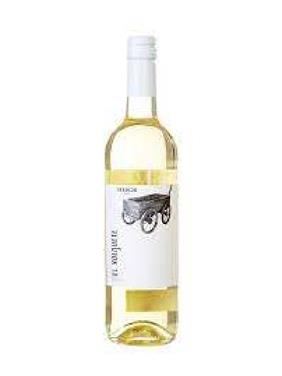 WHITE WINE
EL VOLQUETE VERDEJO
EL VOLQUETE was the first cart to help farmers transport their carefully hand picked grapes from the vineyards to the wineries to be off loaded. The Volquete cart was a significant invention in ensuring better wines being made as the grapes were transported and off loaded much faster.
The winery is located in La Mancha, where we have teamed up but 2 historic grape growing families. They belong to a village community where all the villagers are farmers. They have all spent their entire lives growing grapes and we are delighted to have them as our grape growing partners.
Tasting Notes
Pale yellow color with golden and fruity aroma. Light, fresh, fruit forward and easy drinking with lovely character on the note showing hints of tropical fruit and a touch of minerality.
| | |
| --- | --- |
| COUNTRY | SPAIN |
| REGION | CASTILLA Y LEON - SPAIN |
| STYLE | MEDIUM BODIED |
| TYPES | WHITE WINE |
| BRAND | EL VOLQUETE |
| SIZE | 750ML |
| GRAPE | Verdejo |
| GRAPE TYPE | VERDEJO |