We never ask for advance payment. Make payment only after delivery via cash/card. For query call @ 7700000770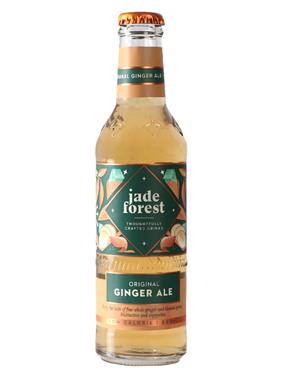 GINGER ALE
JADE FOREST GINGER ALE
With the sharpness of whole ginger blended with unique spices, Jade Forest's Ginger Ale teleports you to a forest of distinctive taste & crisp effervescence. With the perfect notes of citrus & ginger, it is a refreshing all-day drink.
Tasting Notes
Aroma and taste: a crisp taste with a gingery bite is supported by citrus and caramel notes which results in a drink bursting with flavour. High carbonation delivers the aromas and taste in a classic and refreshing style.
Fewer calories and less sugar: a delicious low calorie and refreshingly light drink with no artificial sweeteners, flavours or colours. Only 4.8gms of sugar per 100ml.
Premium mixer: jade forest's unique ginger flavours blend seamlessly with the ale's citrus notes to make this a must have whisky, bourbon and rum mixer.