We never ask for advance payment. Make payment only after delivery via cash/card. For query call @ 7700000770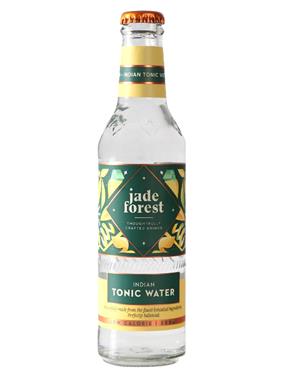 TONIC WATER
JADE FOREST INDIAN TONIC WATER
Jade Forest's Indian Tonic Water is a time-honoured Indian recipe that takes you on a path cobbled with fresh botanicals, perfectly balanced citrus notes and hints of soft bitterness. Light on the palate, this smooth beverage is the best companion to your drinks.
Tasting Notes
Naturally the best: sourced from naturally sourced quinine which has a uniquely clean and refreshing taste.
Fewer calories and less sugar: free from any artificial sweeteners and any unnatural colours, it is india's first low calorie light tonic water.
Premium mixer: pair it with your favourite drinks like gin and vodka, or use it to give your favourite cocktails like moscow mule and gin and bitter lemons that extra zing.