We never ask for advance payment. Make payment only after delivery via cash/card. For query call @ 7700000770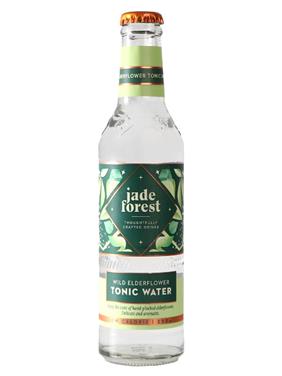 TONIC WATER
JADE FOREST WILD ELDERFLOWER
Carefully-handpicked Elderflowers' pleasant fragrant notes add a touch of flourish & freshness to Jade Forest's Wild Elderflower Tonic Water. A beverage that is equal parts delicate & smooth; sets you on a voyage of exquisite taste & flavours, with every sip.
Tasting Notes
Naturally the best: sourced from naturally sourced quinine which has a uniquely clean and refreshing taste.
Fewer calories and less sugar: free from any artificial sweeteners and any unnatural colours, it is India's first low calorie light tonic water. Only 4.8gms of sugar per 100ml.
Premium mixer: pair it with your favourite drinks like gin and vodka, or use it to give your favourite cocktails that extra zing.