We never ask for advance payment. Make payment only after delivery via cash/card. For query call @ 7700000770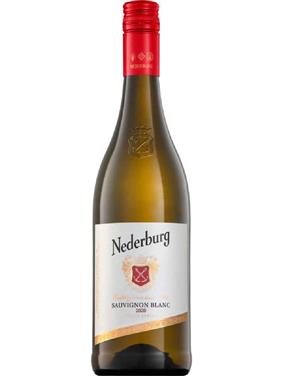 WHITE WINE
NEDERBURG SAU BLANC
The Winemasters ensemble, comprising a top-quality range of varietal offerings, is named to honour the Paarl winery's long-established tradition of winemaking excellence. These classically styled, food-friendly wines with abundant fruit flavours, elegance and finesse, treasure the integrity of the grapes in every step of the wine-growing and winemaking journey. Every drop demonstrates an unwavering commitment to world-class vineyard and cellar skills.
The grapes were sourced from a variety of vineyards situated in the Western Cape. The vines, situated 100m to 150m above sea level and planted between 1980 and 1999, are grown in Clovelly, Hutton, Tukulu and Oakleaf soils. Grafted onto nematode-resistant rootstock Richter 99 and 101-14, the vines received supplementary irrigation from a micro-irrigation system while some vines are grown under dryland conditions.
Tasting Notes
Brilliant with a lime-green tinge. Lemongrass and tropical fruit aromas with hints of lime and lovely herbaceous flavours. A medium-bodied wine with concentrated flavours of lemongrass, ripe fig and undertones of minerality. The wine has a lingering finish with a fresh, crisp acidity.
| | |
| --- | --- |
| SIZE | 750ML |
| BRAND | NEDERBURG |
| COUNTRY | SOUTH AFRICA |
| GRAPE | SAUVIGNON BALNC |
| GRAPE TYPE | SAUVIGNON BLANC |
| STYLE | MEDIUM BODIED |
| TYPES | WHITE WINE |