We never ask for advance payment. Make payment only after delivery via cash/card. For query call @ 7700000770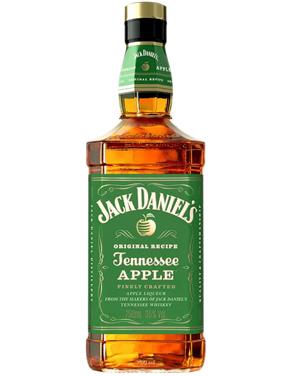 TENNESSE WHISKEY
JACK DANIEL'S APPLE
Jack Daniel's Tennessee Whiskey comes from the United States oldest registered distillery and is charcoal mellowed through 10 feet of sugar maple charcoal. The Distillery, founded in 1866 by Mr. Jack Daniel in Lynchburg, Tennessee, is one of the most well-known producers of whiskey in the world. Jack Daniel's Tennessee Whiskey is made with the finest corn, rye and barley malt. Its distinctive character is a result of natural fermentation, careful distillation, and use of the Distillery's iron-free water from the Cave Spring that runs at a constant 56° F.
Tasting Notes
Aroma - Crisp green apple and classic Old No. 7 cues of caramel, oak, and soft spice.
Taste - Fresh cut apples combine with warm caramel and toffee that balance the classic spice of Old No. 7.Finish - Rich and smooth with sweet apples and a touch of toasted oak.
| | |
| --- | --- |
| SIZE | 750ML |
| COUNTRY | USA |
| REGION | TENNESSEE |
| BRAND | JACK DANIEL'S |
| FLAVOUR | APPLE |