We never ask for advance payment. Make payment only after delivery via cash/card. For query call @ 7700000770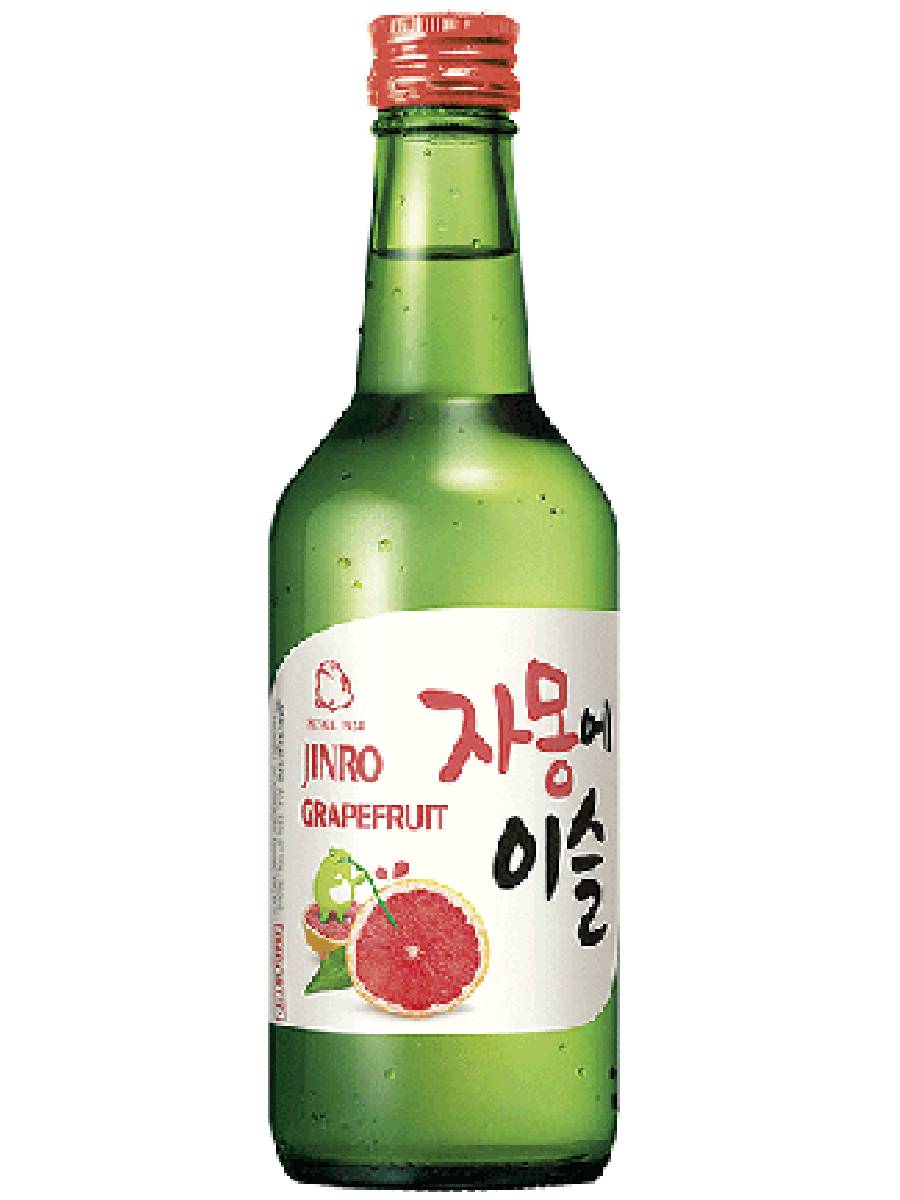 SOJU
JINRO GRAPEFRUIT SOJU
Soju is a very popular spirit sold in Korea that is traditionally made by distilling rice and other cereal grains.
Soju is made by distilling alcohol from fermented grains. Traditionally made with rice, Soju can also be made from any combination of sweet potato, barley, wheat, or tapioca. After the base wine ferments for about 15 days or so, its distilled by boiling the filtered, mature base wine in a sot (or gamasot, a large, heavy cauldron or pot common in Korean cooking) that's topped with a soju gori- a tall distilling pipe. Jinron Grapefruit Soju is made by diluting the full-strength soju with alkaline water and adding grapefruit flavour.
Tasting Notes
Jinro Grapefruit Soju is a light refreshing alternative to flavoured vodkas with subtle sweetness and a pronounced citrus and grapefruit flavour.
| | |
| --- | --- |
| SIZE | 360ML |
| BRAND | JINRO |
| COUNTRY | KOREA |
| TYPES | VODKA |