We never ask for advance payment. Make payment only after delivery via cash/card. For query call @ 7700000770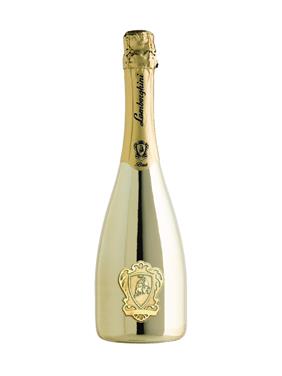 SPARKLING
LAMBORGHINI PROSECCO GOLD
A Prosecco exploring new winemaking territories. The perfect balance of strength, aromatic intensity, freshness and silkiness. The Lamborghini style, elevated to its purest expression.
This blend is crafted from Lamborghini's winery extensive collection of reserve wines, taking its inspiration from the iconic "Raging Bull" Label. For those seeking a new experience and a pure, Extra Dry Prosecco.
Tasting Notes
There are bubbles, and there is fizz. And then there is the veritable Lamborghini of Prosecco. Sourced from Valdobbiadene, a region famous for birthing the best Proseccos, this is finished as a Demi-Sec, meaning it has a luxurious mousse of lemon-lime chiffon, pear spritz, and perfect fine bubbles. The wine is finished in a gold bottle that befits the exquisite wine, reflecting all your Prosecco and caviar dreams.

| | |
| --- | --- |
| REGION | VENETO - ITALY |
| COUNTRY | ITALY |
| GRAPE | Glera(Prosecco) |
| SIZE | 750ML |
| BRAND | LAMBORGHINI |
| STYLE | MEDIUM BODIED |
| TYPES | SPARKLING WINE |
| GRAPE TYPE | GLERA (PROSECCO) |