We never ask for advance payment. Make payment only after delivery via cash/card. For query call @ 7700000770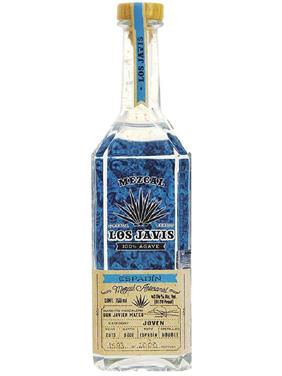 IMPORTED
LOS JAVIS ESPADIN JOVEN MEZCAL
Mezcal Los Javis is a family owned and operated distillery. Their palenque was built in Santiago Matatlan in 1979, and the Los Javis brand was founded in 2003 by Javier Mateo and his wife. The couple made a promise to plant and harvest the highest quality agave to create a mezcal of the finest variety. So fine that it would carry the family name, Javier, for three generations. Father, son, and grandson (all named Javier) began their journey when Javier Senior instilled in his family the quality and heritage of the mezcal making process.
Los Javis Espadin is made with agave Espadin in Santiago Matatlan, Oaxaca. The agave used to make this mezcal were roasted in an underground oven, crushed by horse drawn tahona, fermented with open air yeasts, and double distilled in a copper pot still.
Tasting Notes
With the perfect balance of aromas, our Espadín Joven carries notes of orange blossom, honeydew and fresh olives. Upon tasting our Espadín, you will sense hints of anise, apple, and orange oils with high salinity.
| | |
| --- | --- |
| SIZE | 700ML |
| BRAND | LOS JAVIS |
| COUNTRY | MEXICO |
| TYPES | TEQUILA |